Captains & Crew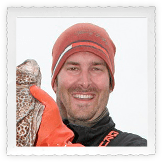 Captain Steve Zernia
Capt. Steve Zernia has owned and operated ProFish-n-Sea Charters in Seward since 1994. Capt. Steve grew up fishing the waters around Seward and is a second generation Alaska fishing guide. He is a United States Coast Guard licensed Master on near coastal waters and is First Aid/CPR certified. Captain Steve was a founding member and past VP of the Seward Charterboat Association, and is also a member of the National Association of Charterboat Operators.
Captain Steve has been featured in magazines such as Sport Fishing, Saltwater Sportsman, Fish Alaska and on the North to Alaska TV show with Larry Csonka. With over 35 years of experience landing trophy halibut, salmon, and lingcod, he is well known for pioneering some of Seward's most productive fishing areas. In his spare time (winter) Captain Steve enjoys playing hockey, skiing, and chasing warm water pelagic fish such as tuna and marlin. Captain Steve will work hard to ensure that you have a pleasurable, safe, and productive fishing adventure.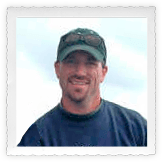 captain daniel "woody" wedin
Captain Daniel "Woody" Wedin was born and raised in Minnesota. Having grown up hunting and fishing, he originally came to Alaska in 1991 to work for an exclusive fly-out lodge near Ketchikan. Capt. Woody has guided and captained charter vessels in many parts of Alaska including southeast, the Alagnak River, Cook Inlet, Cordova - where he met his wife Robin, and Seward. Woody graduated from Bemidji State University in 1994. In the winter he lives with his wife and kids (Hunter and Brook) in Mora, Minnesota working construction and spends summers with his family chasing fish in Alaska.
Captain Woody is a USCG licensed Master and is First Aid/CPR certified. Capt. Woody's easy-going personality, his willingness to put his clients first, and his extensive experience catching kings, silvers, and halibut make him a perfect fit with our company. When he's not fishing, Woody's hobbies include hiking with his family, playing hockey, and coaching youth hockey.
Plan Your Trip
There are a few fun and practical matters to consider before your charter. Follow the links below to find answers to your questions.