** We have provided the links on these pages for your convenience only. ProFish-n-Sea Charters is in no way affiliated with any of these companies and lists them on an as requested basis. These listings shall in no way imply any liability on the part of ProFish-n-Sea Charters with regard to any transactions for the activities or services listed herein. Consumers must exercise good judgment and determine what activities, services, lodging, and dining establishments are suitable for them.
Latest Fishing Reports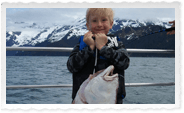 Can Not load Feed from https://www.profish-n-sea.com/seward_fishing_reports/?feed=rss2
Plan Your Trip
There are a few fun and practical matters to consider before your charter. Follow the links below to find answers to your questions.